From easy and effective site protection to fully covered detection and prevention for any organization
Safe internet access on-site

Main office or branch protection
Safe internet access everyhwere

Entire organization protected

All user devices included

Advanced detection features

Additonal insight and reports
Realtime malware protection

Active threat containment

Investigation and remediation

Retro-active intrusion tracking

Incident management service
Suspicious activity and events

Failed authentication attempts

Unusual configuration changes
Safe internet access everyhwere

Covers entire organization

All user devices included
Realtime malware protection

Active threat containment

Investigation and remediation
Realtime malware protection

Active threat containment

Retro-active intrusion tracking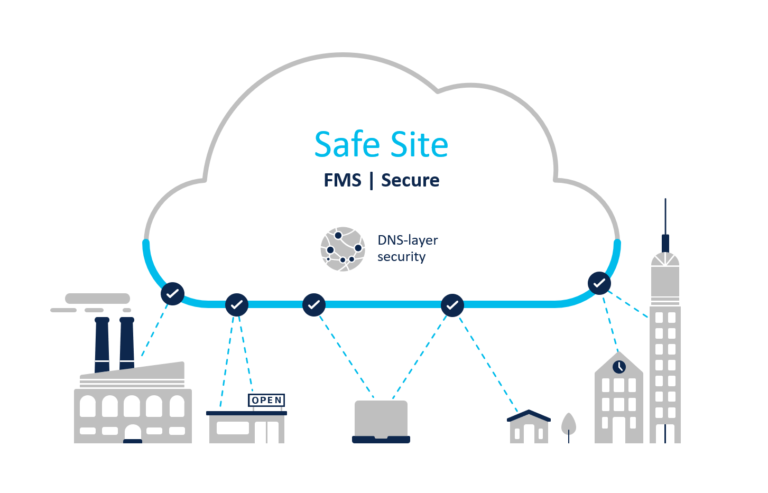 The ESSENTIALS. Easy and effective.
Financially attractive entry-level safety measures. Protection for the main office and/or remote branch sites with DNS-layer security. Requires no on-premise hardware or software and can be enabled in minutes for any location. Policy enforcement and reporting are available if a static public IP is provided for the internet connection.
FULL PrOTECTION AND PREVENTION
Connect safely everywhere and always from anywhere. Remain protected on all devices, inlcuding mobile and BYO.

Investigation capabilities plus additional intrusion prevention and protection against malware, e.g. virus and phishing attacks.
A complete SASE solution for the entire business with flexible access policies and content rules on all levels.